Records
---
Baths
Follow
︎
Website ︎Facebook ︎Instagram ︎Twitter
The classically trained singer, songwriter, and multi-instrumentalist, Will Wiesenfeld firs emerged as Baths in 2009. Merging the glitchy, punishing gloom of L.A.'s beat scene with sunnier melodies and a gorgeous falsetto, Baths' perfect pop became an instant sensation. I was as experimental as it was comforting, a warm blanket made from the rarest linens. Publications like Pitchfork heaped praise on his debut album, 2010's Cerulean, which codified the sound; Obsidian (2013) chronicled Wiesenfeld's recovery from a ghastly illness, and received even more raves. While his bittersweet opus, 2017's Romaplasm, explored the emotional crevices often ignored in polite company or at stilted cocktail parties -- cementing his place in the firmament of approachable but masterful pop songwriters.
Today, Baths shares his new record,
Pop Music / False B-Sides II
.
PMFBSII
contains a dozen renewed ideas and sketches finally colourised. Emotional pop hymns and ambient bliss instrumentals resurrected, refined, and polished until they're blinding. Jewel boxes with a trap door. The album features singles 'Mikaela Corridor' and 'Be That', which have received support from the likes of Pitchfork, Stereogum and Clash.
If the best pop music (and art) contains contradictions, the singer, songwriter and multi- instrumentalist born Will Wiesenfeld has mastered the art of combining profound sadness with sweaty catharsis. With his seraphic voice, he meditates on "cloudy harbor vapor," a breeze forlornly running fingers through your hair, and the melancholy of having empt conversations with the wind. His loved one is "still out on a boat somewhere," inevitably fated to never return. The only solace is the melody, the beat, and the song itself.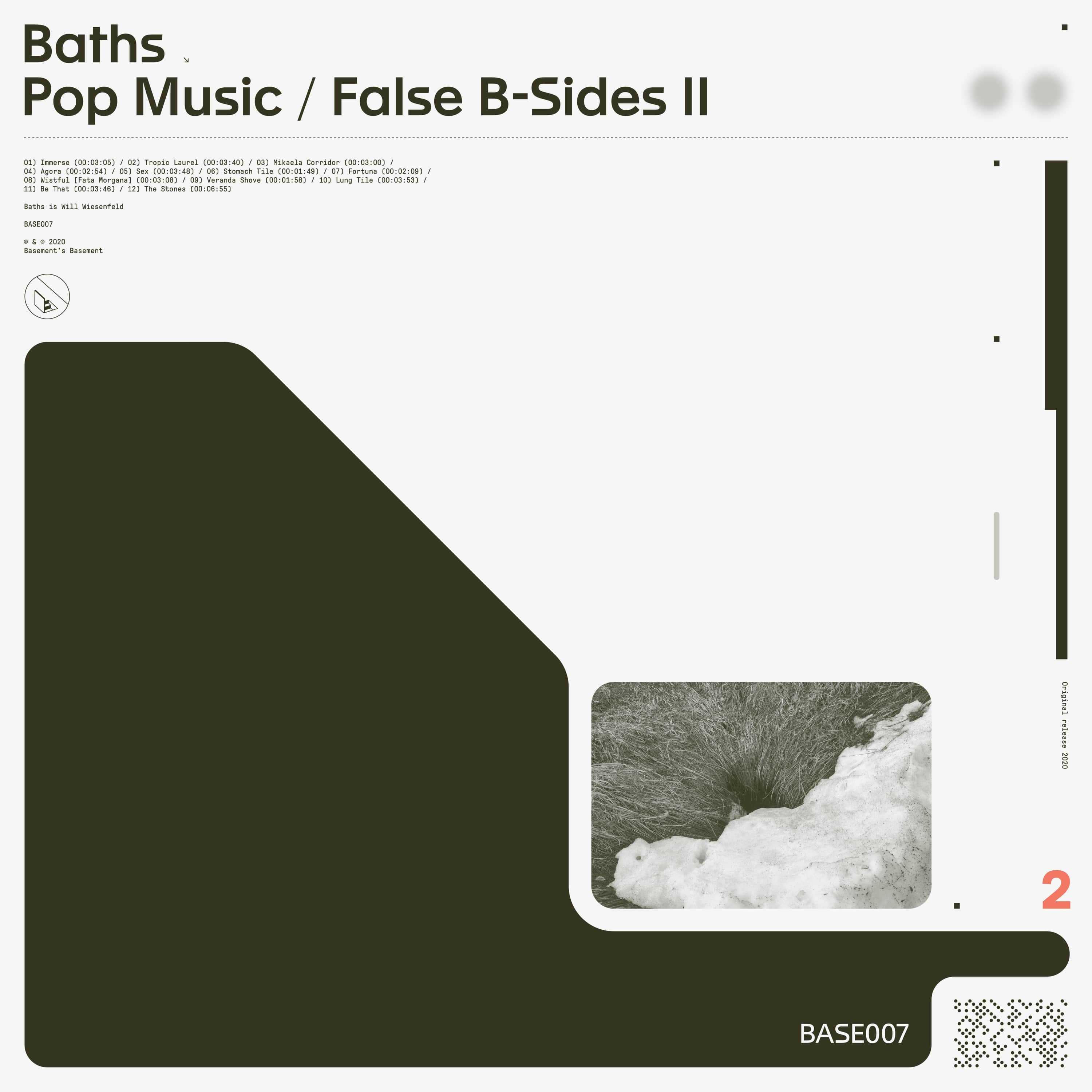 Pop Music / False B Sides II
Format: Digital Album
Released: 29 May 2020
Stream / Download ︎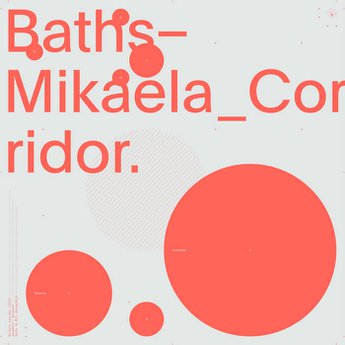 Mikaela Corridor
Format: Digital Single
Released: 8 Apr 2020
Stream / Download ︎
Wistful (Fata Morgana)
Format: Digital Single
Released: 14 Nov 2019
Stream / Download ︎